Catalog

 2D

 3D
NOMINAL OPERATION PARAMETERS AT PURE WATER PUMPING
(for the maximum rotation speed and the largest rotor)

*Pump construction enables decreasing the operational parameters by reducing the rotation speed and/or reducing the rotor's diameter, adapting the pump to the system without choking the pump.
---
TYPICAL APPLICATIONS
pumping mixtures of water and solids, with large grains and higly abrasive properties,
pumping mixtures od water and quartz sand, ores, coal, slag, ash,
mining – WPCC pumps intended to replace heavy duty pumps used so far for,
technological processes,
industrial systems,
filtration systems.
---
KEY ADVANTAGES
long life ensured by the use of state-of-the-art corrosion and erosion resistant materials,
possibility of operation with a frequency converter,
possibility of serial operation,
the pumped mixture density can reach ρmax = 2200kg/m3 while pumping mixtures with a 50% content of solids in water,
silent and smooth operation
connection dimensions in compliance with heavy duty pumps,
inflow and suction operation,
approved for operation in explosion-hazard zones – ATEX Ex I M2.
---
PUMP PERFORMANCE CURVE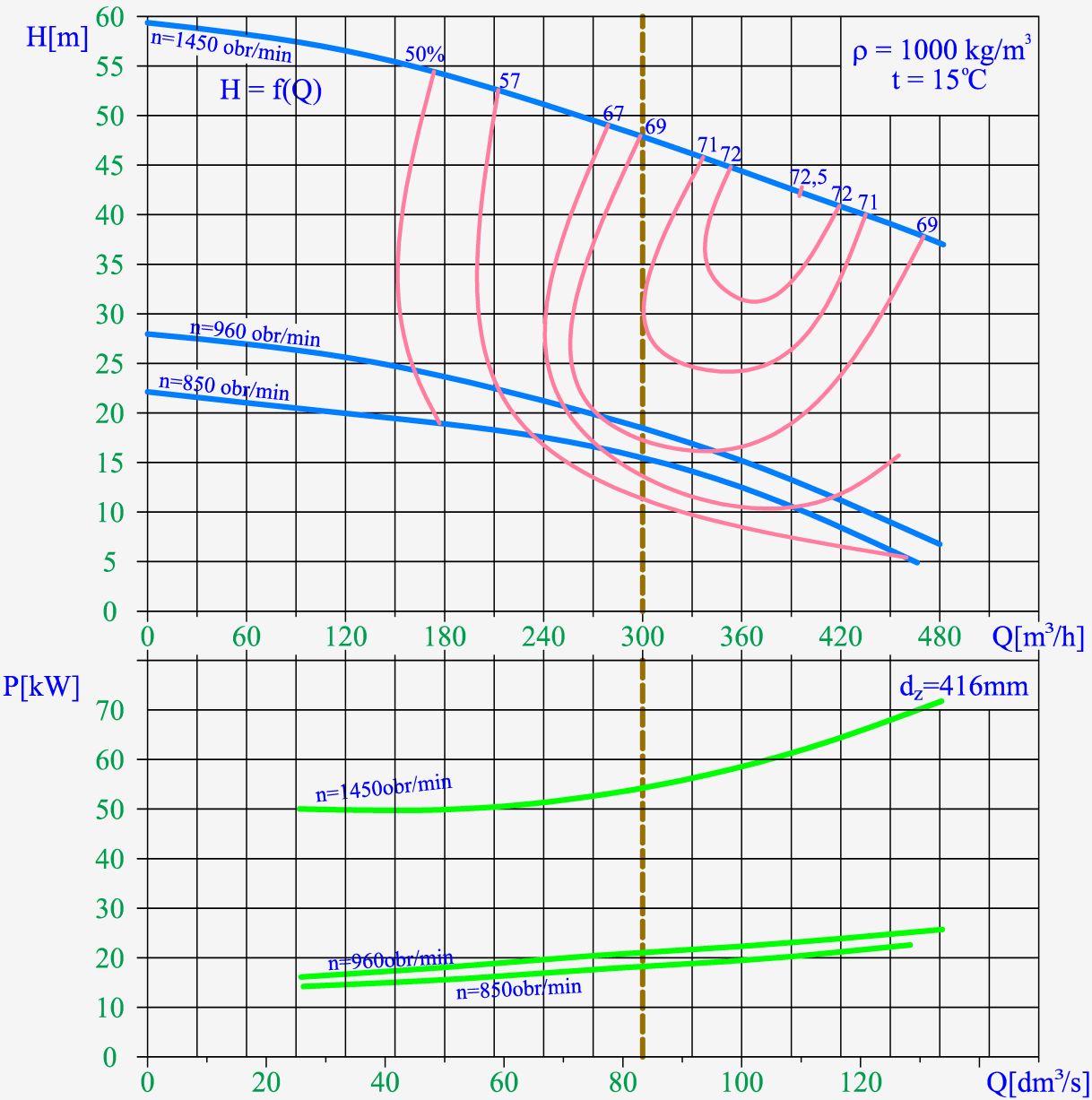 H = f(Q) - lift head acc. to rate flow,
P = f(Q) - power input acc. to rate flow,
η = f(Q) - efficiency acc. to rate of flow,
dz - impeller diameter,
n - rotational speed.
---
MAIN DIMENSIONS OF PUMP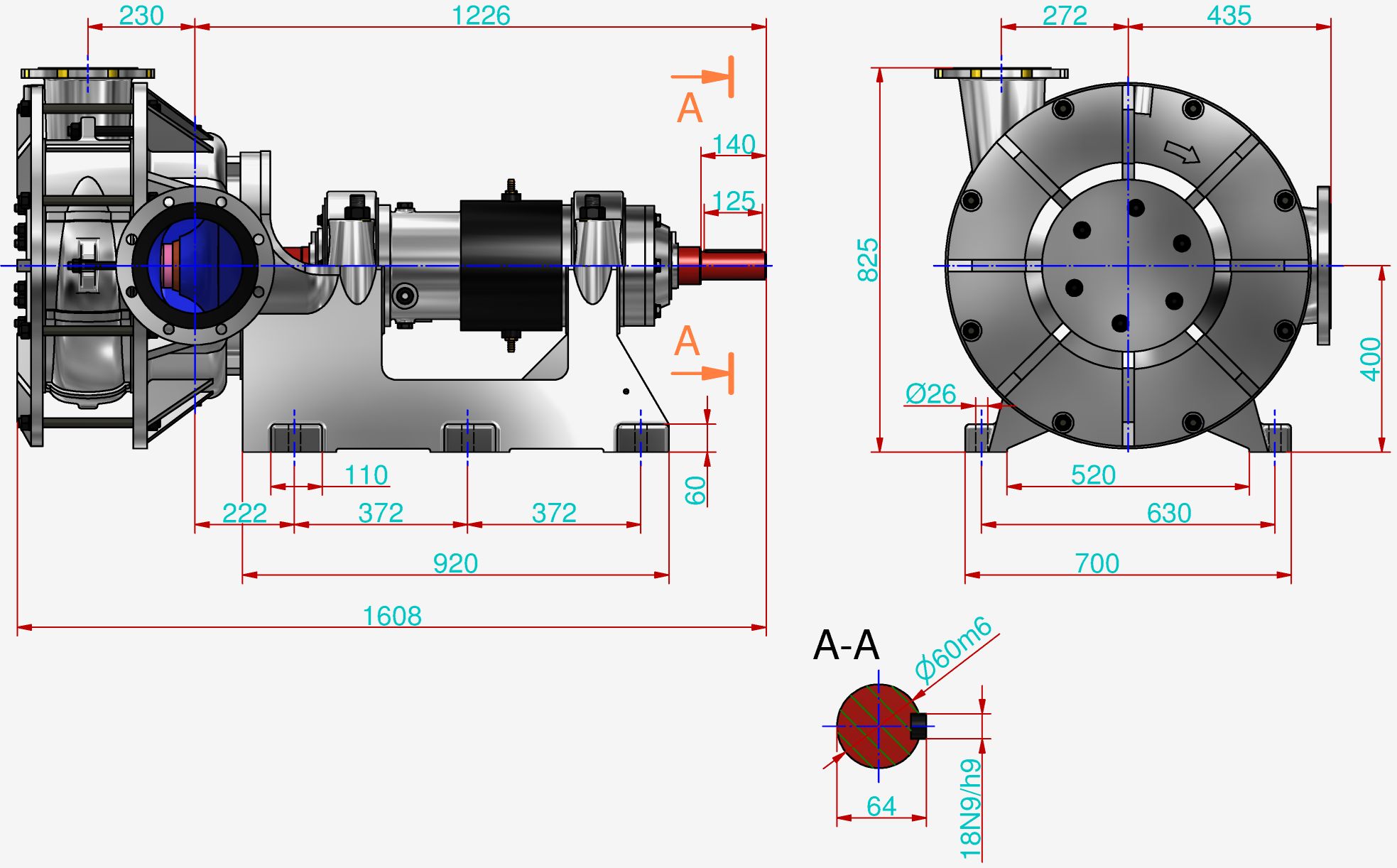 ---
CONNECTION SIZES OF PUMP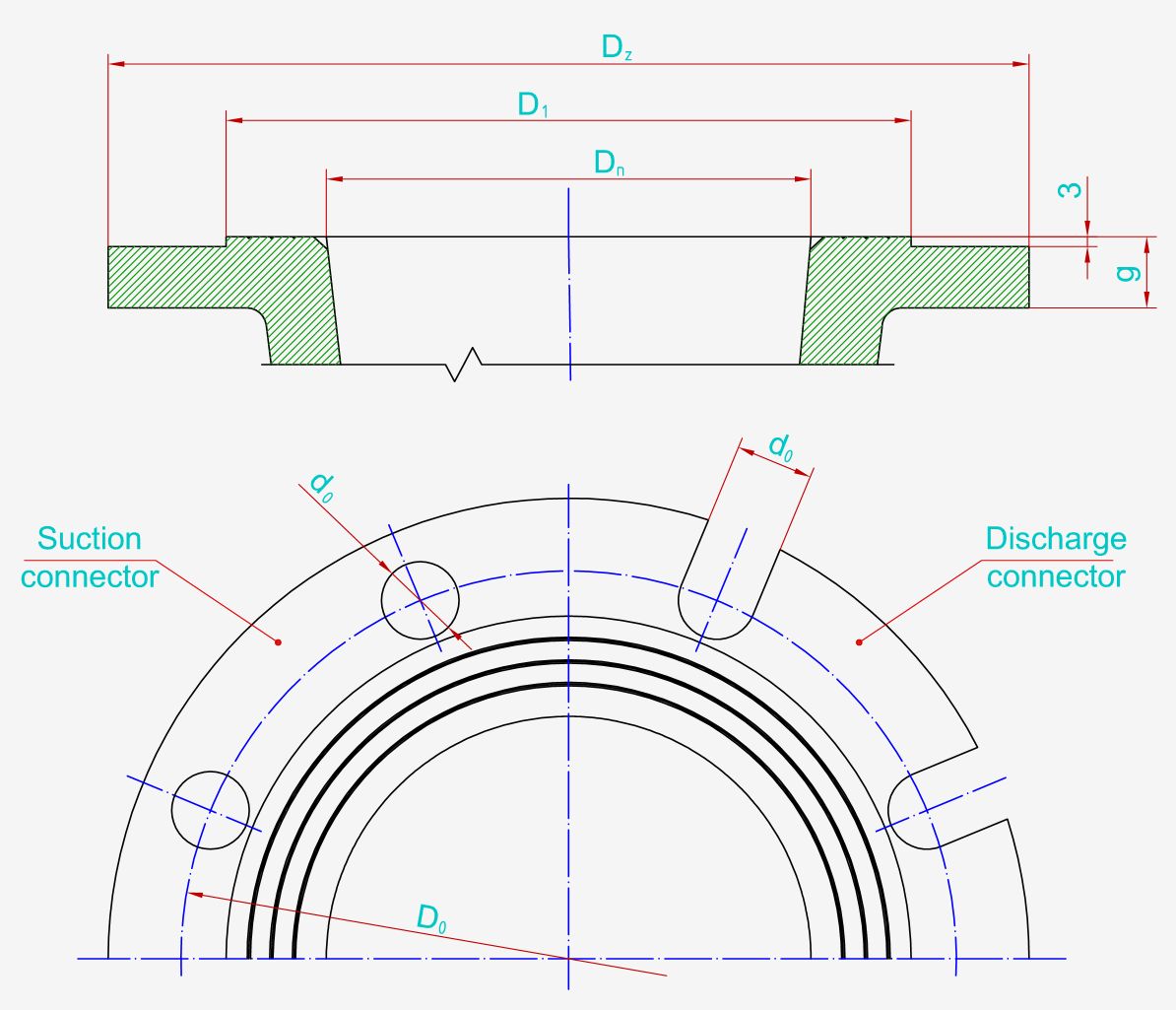 The flanges are normally made in accordance with the standard PN-EN 1092-1 or PN-EN 1092-2.
---
MAIN DIMENSIONS OF PUMP UNIT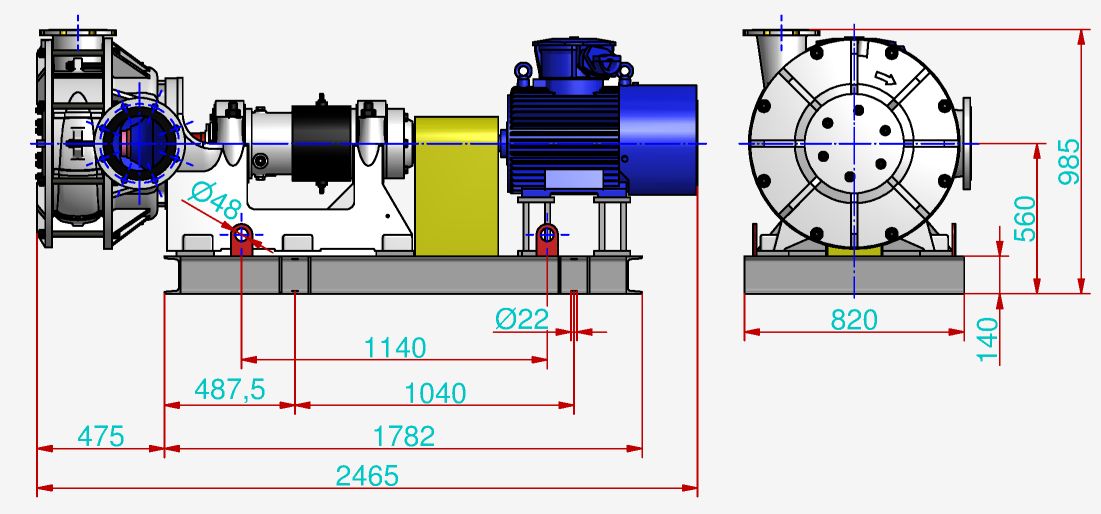 ---
It is possible to produce pumps with parameters different than those presented in the tables and on the graphs per agreement with the manufacturer.